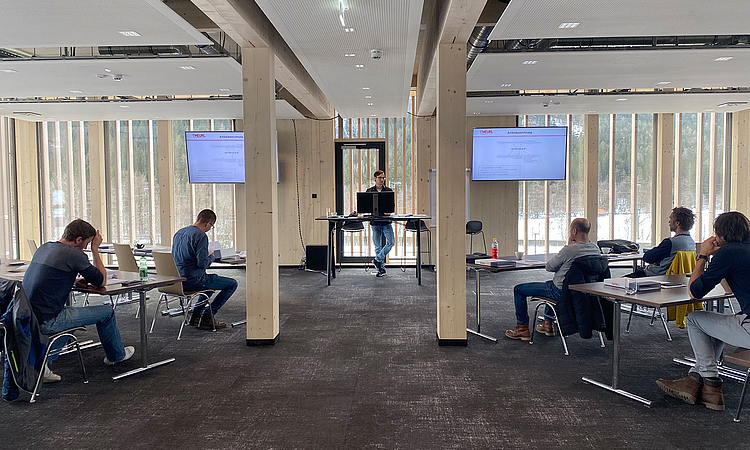 Technical workshops at Steinfeld site
The technical workshops were held for the first time in Steinfeld. This comprised of a full program, which included presentations, workshops, and factory tours, as well as an extensive exchange of information from engineer to engineer for our wood construction partners from the DACH-Region and in South Tyrol.
The focus was on the transfer of know-how for planning with CLTPLUS. The joinery technology team showed practical examples of different methods for successful project management. Various software providers were on site as trainers regarding the latest program extensions. Additionally, demo-versions of the newest modules have been released for testing.