A long family history of timber expertise
4 generations, 90 years of tradition in timber
The latest Theurl generation
Theurl can look back on a long and varied corporate history. Every generation kept an eye on progress whilst continuing to adapt and innovate. Now in the fourth generation, such company traditions will be maintained. The latest generation is also looking to innovate where possible. Theresa, Roland, Daniel and Gerald will take charge one day. They are currently active within the company along with directors Hannes and Stefan Theurl. This fascination for technology and quality provides the foundation for the decisions made between them. The philosophy of this family business in the future will also be to combine the knowledge of their forefathers with the latest state-of-the-art technology. The combination of tradition and craftsmanship on the one hand and innovation-friendly technologies on the other provides a rock-solid foundation for the continuous development of this Eastern Tirol company - for the next 90 years.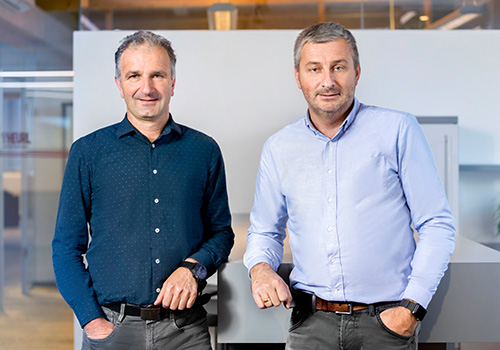 Current management
Current directors Hannes and Stefan Theurl have presided over expansion of the company, and the THEURL brand has become well-known both in German-speaking European regions and worldwide. They invest heavily in quality, technology, and company expansion. This capacity for innovation also comes from the new Steinfeld location, where the high-tech CLTPLUS will be produced in the future.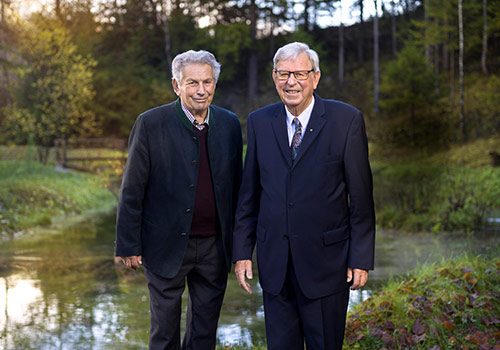 Expansion and growth
Hans and Seppl Theurl, the second generation, laid the foundations for company growth back in the 1950s. The THEURL headquarters in Assling grew and thrived under their leadership. Initial exports of sawn timber to Italy blazed a trail in trade abroad and the increasing national importance of THEURL timber.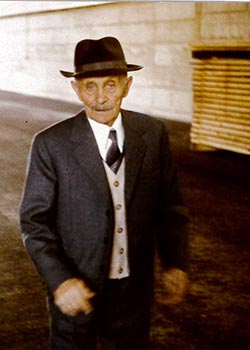 Innovative spirit
In 1932 Peter Theurl laid the foundations for everything that was to come. He demonstrated courage and an innovative spirit when he acquired the Weilerhof premises in Assling. Sawn timber and construction timber were produced here. Peter Theurl also demonstrated entrepreneurial spirit in 1950 when he moved operations to the "Sonnseite" area of Assling and laid the foundations for growth.