Timber –
Our history
Changes, decisions, and the next generation
Peter Theurl acquired the Weilerhof,
which included a Venetian saw.
Construction ofthe first heating plant
1977
We were the first sawmill in Austria
to invest in a wood-drying plant
with four connected drying chambers.
Constructionof a planing mill
1982
A key milestone was reached.
By constructing a planing mill, we moved into wood refinement.
The expansion of our product range to include planed
timber, wooden floors and profiled timber
made us an attractive partner.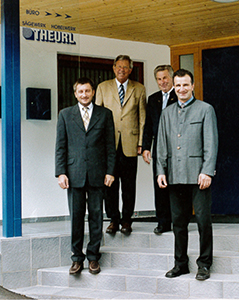 Hannes Theurl and Stefan Theurl
took over the management of the company.
Commissioning of a biomass power plant
to generate green electricity.
Renovation of the sawing hall
with state-of-the-art cutting technology.
Construction ofa laminated timber plant
2006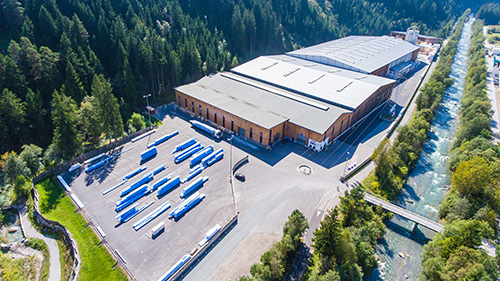 Theurl Holzindustrie GmbH
was founded on 21 February 2006, as a subsidiary
of Brüder Theurl GmbH.
Joinery
service center
2007
Installation of a joinery service center.
Restructuringand expansion
2011
Construction of a state-of-the-art
planing mill and a log centre
for strong and weak wood.
The centrepieceof the sawmill was renovated.
2014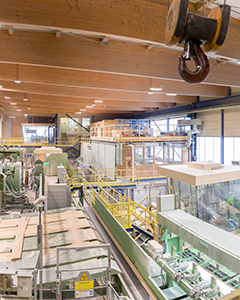 A new sawmill,
with technology never previously used in Austria,
was put into action.
Expansion ofthe laminated timber plant
2017
Construction of a double press,
and modernisation
of the logistics division.
Constructionof a CLT workshop
2018 /
2019
Theurl Timber Structures
was founded on 20 November 2018.
Commissioningof a CLT workshop
2020
Production of the first element CLTPLUS